Clinical Prophylaxis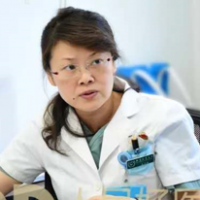 Dr. Runhui Wu currently serves as a Deputy-Director and Physician-in Chief at the Beijing Children's Hospital in Beijing, China. She is instrumental in establishing comprehensive care for patients with bleeding disorders and has created a registry in the institution with over 1500 patients with hemophilia. Dr. Wu has been involved in promoting state-of-the-art hemophilia care through nationwide initiatives. Furthermore, she has coordinated nationwide scientific conferences on hemophilia and is a part of numerous clinical trials with over 100 peer-reviewed publications in both English and Chinese literature. Dr. Wu is an active member in many international hemophilia organizations.
Key Publications
1. Tang, Ling; Xu, Weiqun; Li, Changgang; Hou, F; Feng, Xiaoqin; Wang, Huafang; Li, Xiaojing; Li, W; Liu, J; Sun, L; Wang, S; Jin, J; Fang, Q; Luke, Koon-Hung; Poon, Man-Chiu; Blanchette, Victor; Usuba, Koyo; Young, Nancy; WU, Runhui*. Describing the Quality of Life of Boys with Haemophilia in China: Results of a Multi-Center Study using the CHO-KLAT. Haemophilia, 2018; 24: 113-119.
2. X Cheng, P Li, Z Chen, N Zhang, Y Zhen, L Zhao, X Wang*, R WU*. Break-through bleeding in relation to pharmacokinetics of Factor VIII in paediatric patients with severe haemophilia A. Haemophilia 2018; 24(1):120-125.
3. Runhui WU, K-H LUKE. The benefit of low dose prophylaxis in the treatment of Hemophilia: A focus on China. Expert Review of Hematology, 2017;10(11):995-1004.
4. Runhui WU, K-H LUKE, MC POON, et al. Low dose secondary prophylaxis reduces joint bleeding in severe and moderate haemophilic children: a pilot study in China. Haemophilia, 2011, 17: 70-74.
5. L. TANG, R. WU, J . SUN, X. ZHANG, X. FENG, X. ZHANG, K.-H. LUKE and M.-C. POON. Short-term low-dose secondary prophylaxis for severe/moderate haemophilia A children is beneficial to reduce bleed and improve daily activity, but there are obstacle inits execution: a multi-centre pilot study in China. Haemophilia, 2013; 19(1): 27-34.