Access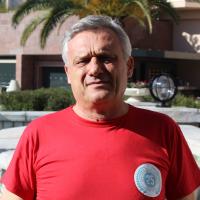 Prof. Kavakli has been appointed at November 2018; to Chairman position of Dept. Pediatrics, Ege University Medical Faculty, Izmir, Turkey. Dr. Kaan Kavakli has held the position of Chairman of the Department of Paediatric Haematology at Ege University Children's Hospital in Izmir, Turkey for last 10 years until 2014. In 2000, he was also appointed Director of the Ege Haemophilia Centre and Ege Hemophilia Association. He is general director of Hemophilia Federation (of Turkey) which consists 12 regional hemophilia associations in Turkey since 2005. Dr Kavakli was Chairman of both the Ethics Committee of Ege University Medical Faculty and the Haemostasis and Thrombosis Subcommittee of the Turkish Pediatric Haematology Society for more than 10 years of duration until last year. His academic interests focus on haemostasis and thrombosis (especially hemophilia care), and he has recently published work that identifies a number of mutations in Turkish patients with haemophilia and inhibitors and Radioisotope Synovectomy for hemophilic artropathy. Among other papers, he has also published on the role of circumcision in the social and cultural integration of haemophilic boys and treatment options in inhibitor patients. Dr Kavakli is a member of numerous international societies and a reviewer for the journals; Journal of Thrombosis and Haemostasis, Thrombosis and Haemostasis, Haemophilia, Clinical Applied Thrombosis and Haemostasis, Pediatric Hematology and Oncology, Hematologica, Pediatrics and Pediatric Blood and Cancer. Dr. Kavakli has performed some international phase 1-2-3-4 clinical trials related hemophilia as principal investigator in Turkey. Kaan Kavakli is one of the editorial board members of Haemophilia Journal (2010-2021).
H-İNDEX=25
Key Publications
1- Kavakli K, Smith L, et al. Once weekly prophylactic treatment vs. on-demand treatment with nonacog alfa in patients with moderately severe to severe hemophilia B. Haemophilia 2016; E-pub, 29 Jan 2016; 1-8.
2- Kavakli K, Yang G, et al. Prophylaxis vs. on-demand treatment with BAY 81-8973, a full-length plasma protein-free rFVIII product: results from a randomized trial (LEOPOLD II). J Thromb Haemost 2015; 13: 360-369.
3- Kavakli K, et al. The value of early treatment in patients with hemophilia and inhibitors. Haemophilia 2010; 16: 487-94.
4- Kavakli K, Makris M, Zulfikar B, Erhardtsen E, Abrams ZS, Kenet G; NovoSeven trial (F7HAEM-1510) investigators. Home treatment of haemarthroses using a single dose regimen of recombinant activated factor VII in patients with haemophilia and inhibitors. A multi-centre, randomised, double-blind, cross-over trial. Thromb Haemost. 2006; 95: 600-605.
5- Kavakli K, Aydogdu S, Omay SB, Duman Y, Taner M, Capaci K, Memis A, Balkan C, Karapinar D. Long-term evaluation of radioisotope synovectomy with Yttrium 90 for chronic synovitis in Turkish haemophiliacs: Izmir experience. Haemophilia 2006;12:28-35.